Throughout my early years of golfing I had struggled to find a coach that I not only connected with but would also had the ability and skill as a coach to take my game to the next level. After working with Taylor for just a couple weeks I knew he was the perfect fit for not only me but my golf game as well. Taylor started by teaching me all the fundamentals of the swing, which I was quickly able to grasp with his teaching style. Taylor is a very hands on coach and has an excessive amount of knowledge on the golf swing and how to fix it. He breaks down every aspect of the swing in a very knowledgeable and easy to understand way, which makes it perfect for golfers of any skill level to understand and master.
After only a couple years of working with Taylor he managed to help me bring my game to a competitive level. I was successful in winning not only local and provincial tournaments but also was fortunate enough to get recruited by University's is the USA. Without Taylor as my coach none of this would have ever been possible, and for that I thank him. A big thing that most competitive golfers don't realize is the importance of the mental game, and this is something that Taylor worked very hard with me to master.
With Taylor as my coach I'm very confident in saying that my mental game is stronger than 99% of golfers, he taught me how to not only handle my nerves but also strive under pressure. Taylor is hands down the best coach I have ever worked with and for that reason alone is why I would feel very confident in recommending him to anyone looking to take their game to the next level.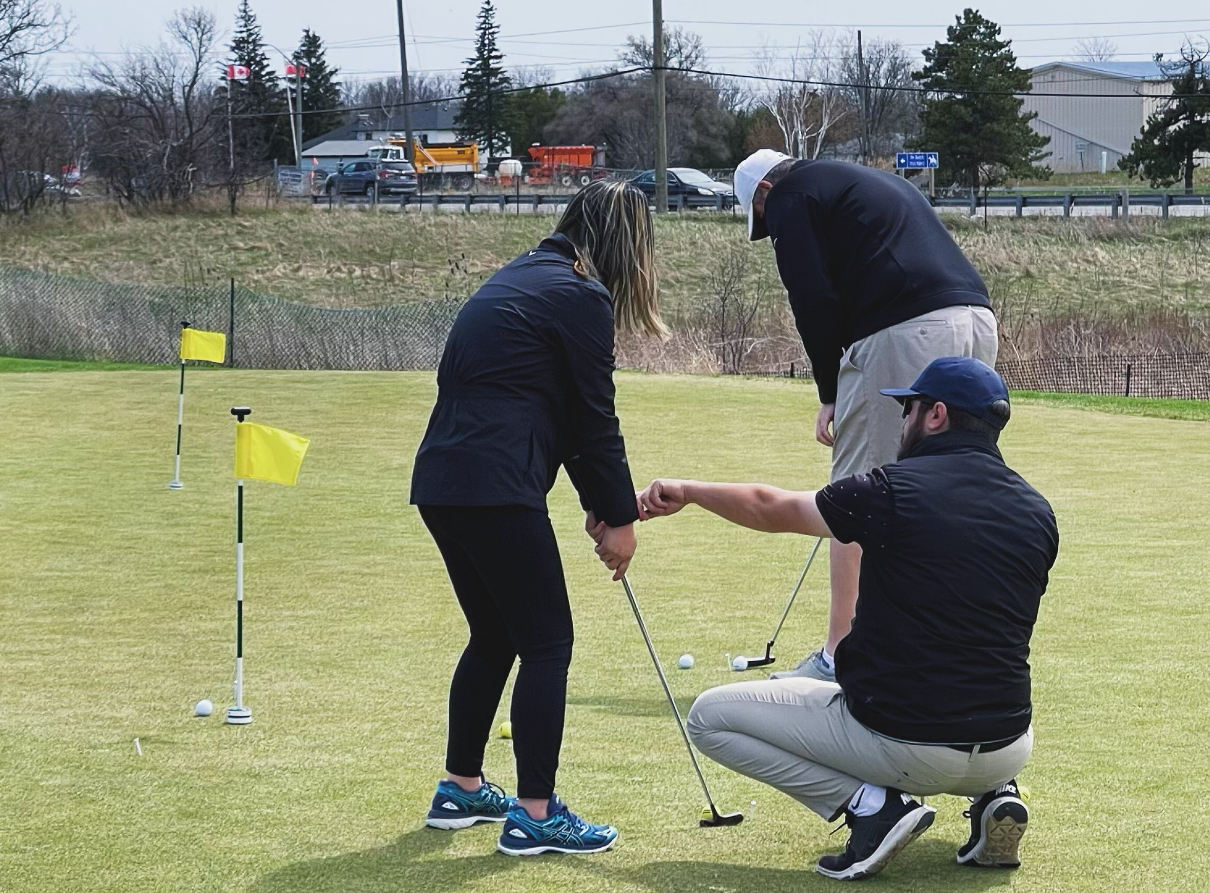 GolfSmith Academy provides a safe and fun environment for everyone to learn the game of golf. By implementing coaching strategies, drills, with positive incentives we encourage players to reach their full potential.